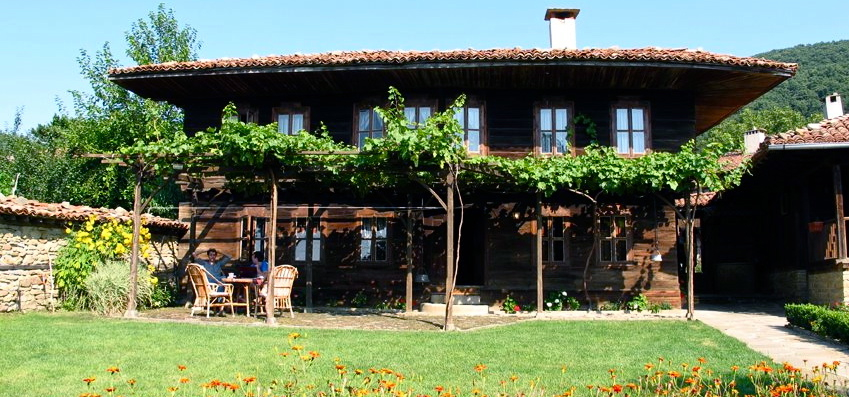 Village house in the Balkan Mountains to let.
Due to our close relations with people in the village of Zjeravna there is ample opportunity of experiencing the interesting local community, and with our Bulgarian friends' knowledge of the local area there is also the possibility of experiencing the magnificent countryside and of going horseback riding, fishing, trekking and much more.
The House
The house has been restored in accordance with local traditions, and it now stands in its original state with many fine details of workmanship.
The house has high quality toilet and bathroom facilities. It is beautiful and well-functioning with 6 good bedrooms. Each room can accommodate a minimum of 2 people, and some of the rooms have a low plateau the full width of the room, which as in the olden days functions as a large bed. This kind of room offers sleeping accommodation for 6 children or a family with 3 children.
Dining room, kitchen and a large covered veranda are in another building. Here meals can be served, or you can make your own.
In front of the house there is a garden with a lawn surrounded by beautiful flowers and herbs, which can be enjoyed from the patio under the vine-veiled pergola.
Inside the house peace and quiet pervades - there is no distance noise disturbing the peace.